Liner Management Services
The mill lining system within your grinding mill is critical to your process, and by its nature of operation, a wear component, with the engineering design of a lining system a balance between efficiency and longevity. From the first day of operation, the lining system inside your mill is exposed to an extremely aggressive operating environment, and over time the process of comminution takes its toll on it.
Based on the aggressive operating conditions, coupled with the evolution of your mine site operations, a detailed mill liner management plan is critical to your site operations.
At Paleriders, we use a collaborative approach with our customers, and their liner suppliers, and approach our liner management services from a solutions perspective, not as a vendor selling products, but as a partner.
We utilize both, the traditional and digital inspection processes, to provide you with clear, accurate and up-to-date information on the condition of your mills lining system. The method used is dependent upon the mill type and liner material.; steel, composite or rubber.
The inspection intervals can be time-based, or throughput-based, and is largely dependent upon the milling application. When the inspection data is combined with original baseline design data, previous inspection data, and existing process and operational conditions, the Paleriders lining technician can then perform an analysis, and develop a detailed inspection report which will indicate the following critical information, (at a minimum); the remaining wear life of the liners, with projected reline dates (+/- 7 days), and areas of concern w/ potential improvements.
As an additional area of support to our customers, we can utilize the inspection data coupled with our hands-on experience to assist your current liner supplier optimize the next generation of liners to meet your requirements, to either; adjust the service life to fit your maintenance cycles, increase the overall performance of the mill linings, reduce reline times, or improve safe handling of the liner components.
We offer tailored technical and commercial engagement models for Liner Management services to suit your specific requirements; either for, short-term "one-off" support, or for longer-term contractual support.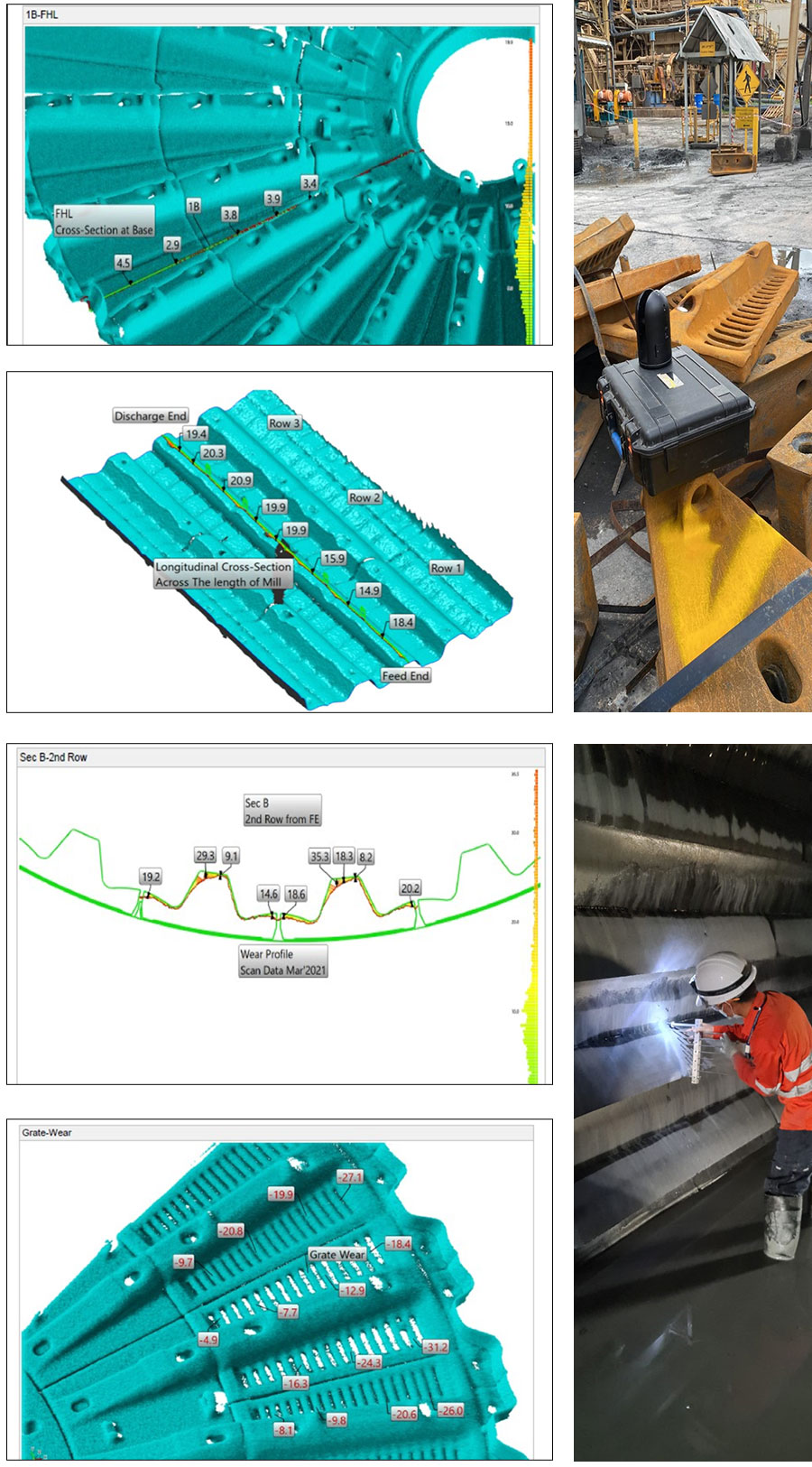 Rethinking Mill Lining Services through Innovation, Collaboration, and Total Care
Mining is a challenging business, and is in a constant state of evolution, both technically and commercially, let Paleriders help you evolve to meet the challenges.