Paleriders & The Community
Paleriders Asia-Pacific is an ethical, community-spirited company and are committed to sharing our success by engagement in infrastructure improvement and educational projects within local communities. We actively support non-profit organizations that restore and enhance the quality of life for those affected by natural or man-made calamities.
We also provide OJT programs for members of local communities where we operate, with the aim of enhancing their existing skills for future employment opportunities within our teams.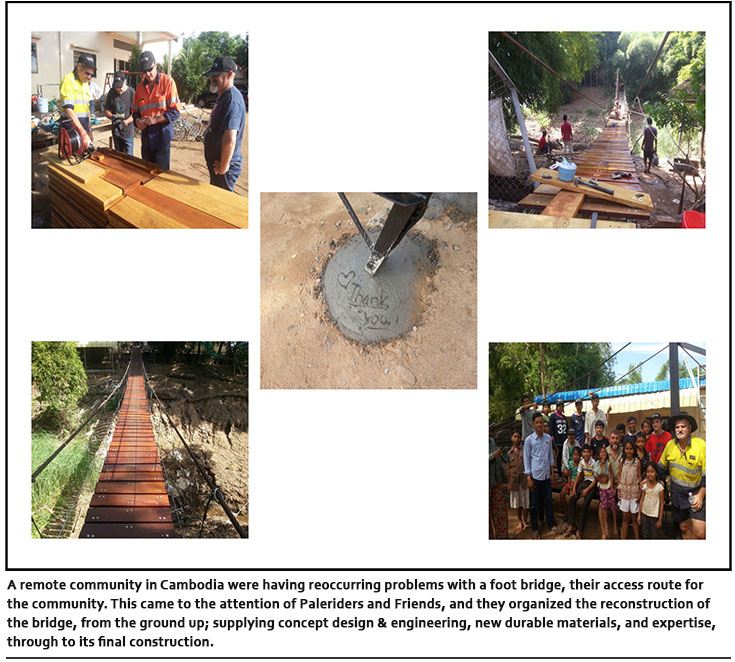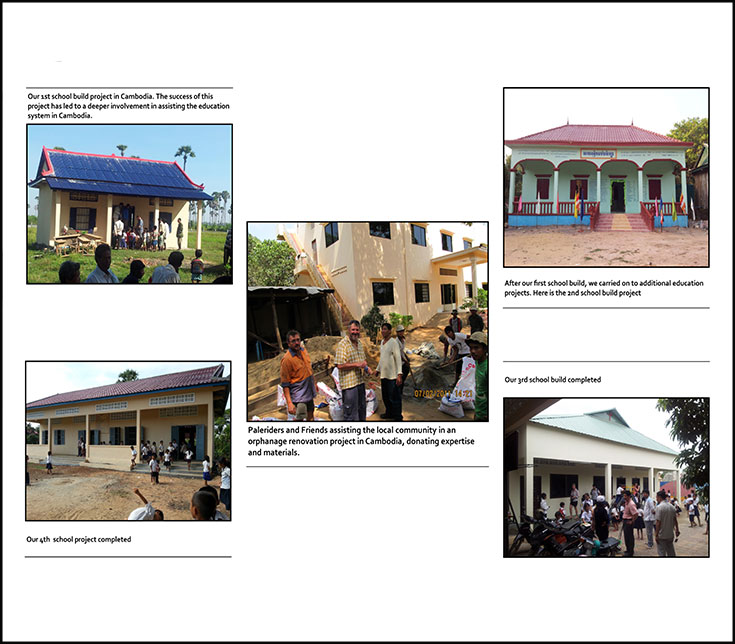 Paleriders are supporters of multiple non-profit organizations, including COPE, where we organize and operate motorcycle tours throughout Laos and Cambodia to raise funds for their organization.
COPE, which stands for Cooperative Orthotic and Prosthetic Enterprise, COPE is a Lao, locally-run, non-profit organization founded in 1997 to provide survivors of unexploded ordnance (UXO) and remnants of war (RoW) with the specific care and support they require. Working in partnership with the Centre of Medical Rehabilitation and provincial rehabilitation centers, COPE facilitate access to orthotic and prosthetic devices, quality treatment and rehabilitation services for people with disabilities, hence improving their ability to participate in the communities and have a positive effect on their quality of life.